Tile in Fargo, ND
Tiles are not only durable and classic, but they are easy to clean and allergy friendly. And if you're looking to find tile near you for your home improvement project, Floor to Ceiling Carpet One Floor & Home in Fargo, North Dakota can help. One of our favorite products is tile because it allows you to express your style creatively. You can have tile installed throughout your home, your walls, and outside of your home. At Floor to Ceiling Carpet One, we offer up a comprehensive collection of fine tile products, including tile made from ceramic, porcelain, stone, and mosaic glass.
Our flooring professionals are here to help you choose the perfect tile options for your next home project. Keep reading to learn more about wall tile and tile flooring for your home.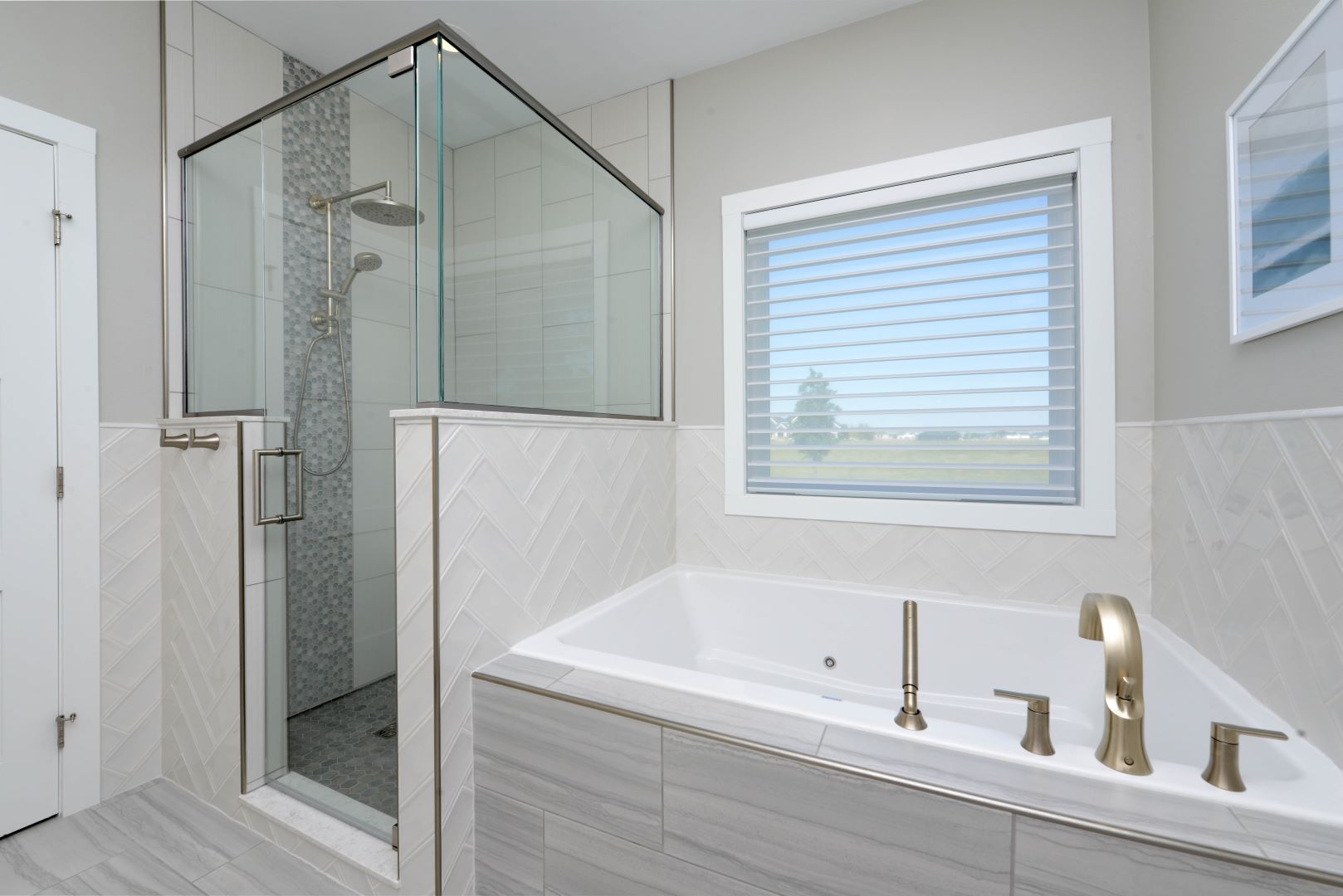 What Are the Three Types of Tiles?
Tile flooring is a natural option because it is made from sand and clay that is heated in a kiln to make it durable. When choosing your tile, there are many options to choose from, including mosaic tile and glass. However, the three main tile options to choose from include ceramic, porcelain, and stone. Here's a closer look at these three types of tile.
Ceramic Tile
Our most popular tile family, ceramic tile is also one of the top performers. It's affordable, incredibly enduring, and offers an evergreen style. Ceramic is made from glazed or unglazed clay, which is then fired in a kiln. It works great in spaces like entryways, kitchens, and bathrooms.
Porcelain Tile
Porcelain tile is a specific type of ceramic that's popular for indoor and outdoor use. Denser than regular ceramic, porcelain is fired at a higher setting. There are tons of different porcelain options, including wood-look tile, which is made to look just like natural hardwood.
Stone Tile
Stone tile is a natural choice for all types of indoor and outdoor use. Stone can be pricey to purchase but lasts infinitely. Options include tile made from slate, marble, and granite: all elegant and resilient choices for various projects.
Wood-Look Floor Tile for Kitchen & Bath
Our kitchens and bathrooms tend to be the hottest spots in the house, and with many cumulative hours spent in these spaces, it's important to pay close attention to your floors and walls. And if you're looking to add wood-look flooring throughout your home, you can do this with the benefits and styles of wood-look tile.
Unlike solid hardwood flooring or even engineered hardwood, wood-look tile offers the look and feel of real hardwood planks without any of the stress.
Tile can be incorporated into a heated floor system for those chilly North Dakota winters.
These wood-look tile floors can also be used in areas of heavy moisture.
Unlike real wood, wood-look tile is easy to clean and incredibly sturdy.
Backsplash Wall Tile for Kitchen and Bath
A tastefully composed tile backsplash can be just the thing to protect your walls from splashes, splatters, and humidity while making your spaces truly stand out. The perfect alternative to tired wallpaper or paint, a tile backsplash lets you create a truly unique look. Our team of interior designers can assist you in creating the perfect tile backsplash to accentuate your décor while keeping your inner walls safe and dry.
Some popular tile backsplashes include:
Mosaic Tile
Subway Tile
Natural Stone Tile
Geometric pattern tile
Upgrading your cabinets or appliances is costly, but we have a much more affordable way to give your kitchen or bathroom a bold, new look. A custom tile backsplash adds ongoing intrigue. With thousands of colors, styles, textures, and material combinations to consider, your new tile backsplash can be customized to meet all your needs and preferences.
Tile Installation
When it comes to choosing a new tile option, knowing the room you want to install tile in can help you determine the type of tile you will need. Most tile works well for your walls, but when it comes to floor tile, you'll want a tile that is rated for moisture and wear resistance. If you choose to install tile outside, choose porcelain or stone because of their water-resistance abilities and resistance to heat.
Areas where tile can be installed include:
Outdoor patios & walkways
Commercial spaces
Kitchens
Bathrooms
Mudrooms
Laundry Rooms
Living Areas
Shop Tile Near You - Floor To Ceiling Carpet One
When you shop with us, we have a selection of both name-brand tiles in addition to Carpet One exclusive brands. As your local flooring store, we can help you find the perfect floor for your home. We are a member of a cooperative, which means we have the buying power of 1,000 stores strong. This allows our customers to choose from the best quality flooring at exceptional prices! Visit our showroom to talk to our experts or start browsing our tile selection online now.
Tile Care & Maintenance

Keep the cleaning to a minimum so you can enjoy your tile flooring or tile backsplash for years to come!